Control Unti Bioclimatic Pergola
Home Automation
This solution optimises the comfort and security of bioclimatic pergolas with tilting blades.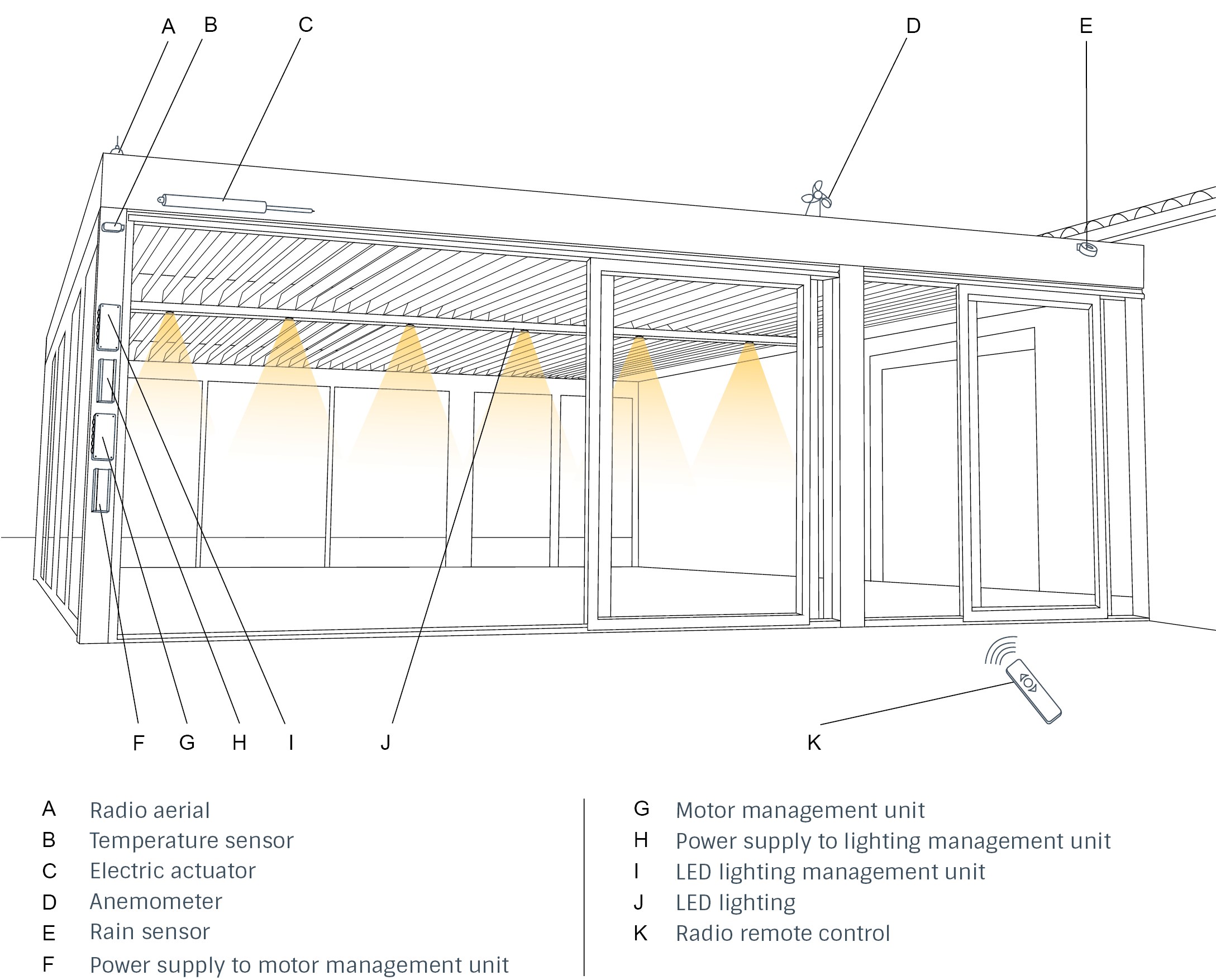 ---
Manuel mode

In sunshine :
The user tilts the blades using the remote control
to adjust light or shade and heat input from sunlight.
​​​​​Automatic mode

In train :
The blades close automatically to protect the covered space.
In wind :
The blades are positioned automatically to reduce pressure stresses..
In frost :
The blades half-open
automatically to protect the seals..
In snow :
Choice of response made at installation to protect the pergola or the covered space in the event of snow
---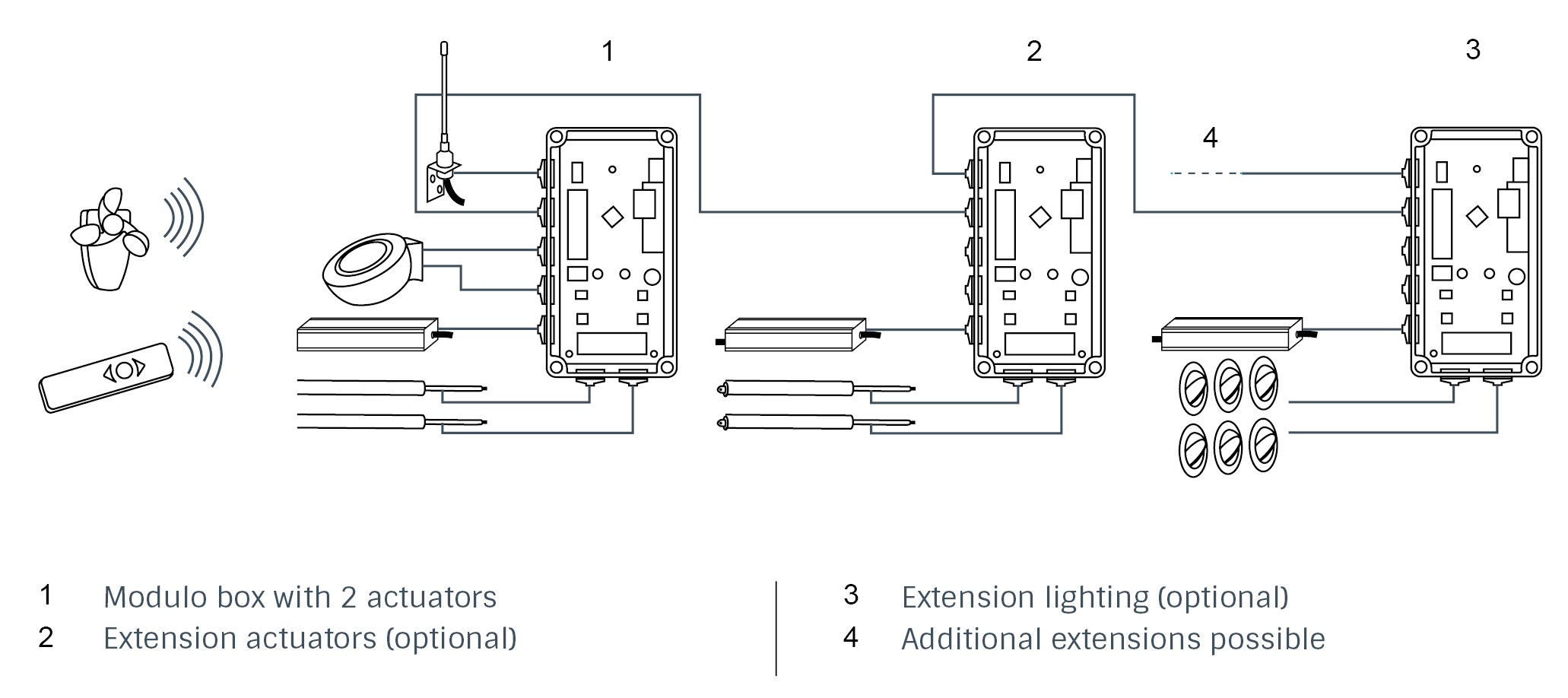 ---
Earnings
Compatibility control unit and sensors SOMFY® RTS
Compatibility With centralised building management systems, building management systems, radio and Home
Characteristics
Control of 1 to 3 actuators
Lighting control, white and/or RGB LED
Control of accessories (heating, etc.).
Custom-built

Efficient