Sliding folding shutter
Home Automation
This motorized rail for sliding folding shutters brings dynamism to facades and allows unprecedented opportunities for integration.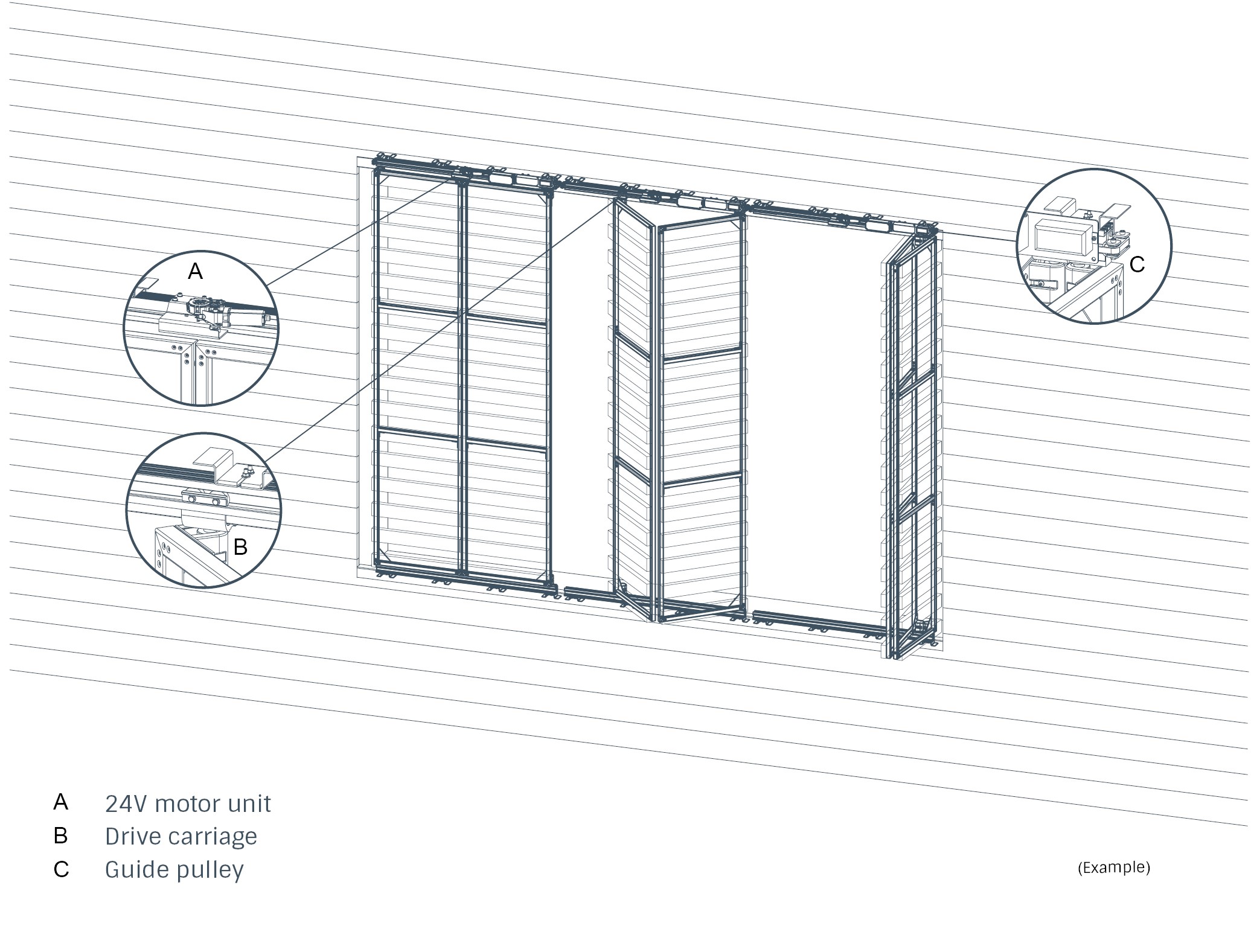 ---
This motorization solution allows the drive of a folding shutter. In the open position, the shutter panels are stored parallel to each other and thus minimise their visual presence in relation to the façade. This makes it possible to integrate the shutter close to the wall ends.
This system is customizable in its dimensions and allows various integration configurations.
---
Earnings
Comfort and ease of use
Compatible with all types of shutters (wood, alu, PVC)
Integrated motorisation of the slide rail
Anti-intrusion: automatic resistance to attempts to force open the shutters
Reduced space required in all positions
Characteristics
Up to 80kg for example
Can be adapted to different shutter widths
Anti-pinch safety device
Acceleration and slowing phase
Simple operation by radio-control or wired switch
Compatible with On-or-off systems, centralised building management systems, building management systems and home automation systems
Custom-built

Delivered ready to fit

Anti-intrusion