Sliding bay motorization
Home Automation
NOVAL has developed a drive system for sliding bays under its HOME AUTOMATION division. This system ensures a unique comfort of use and integrates discreetly.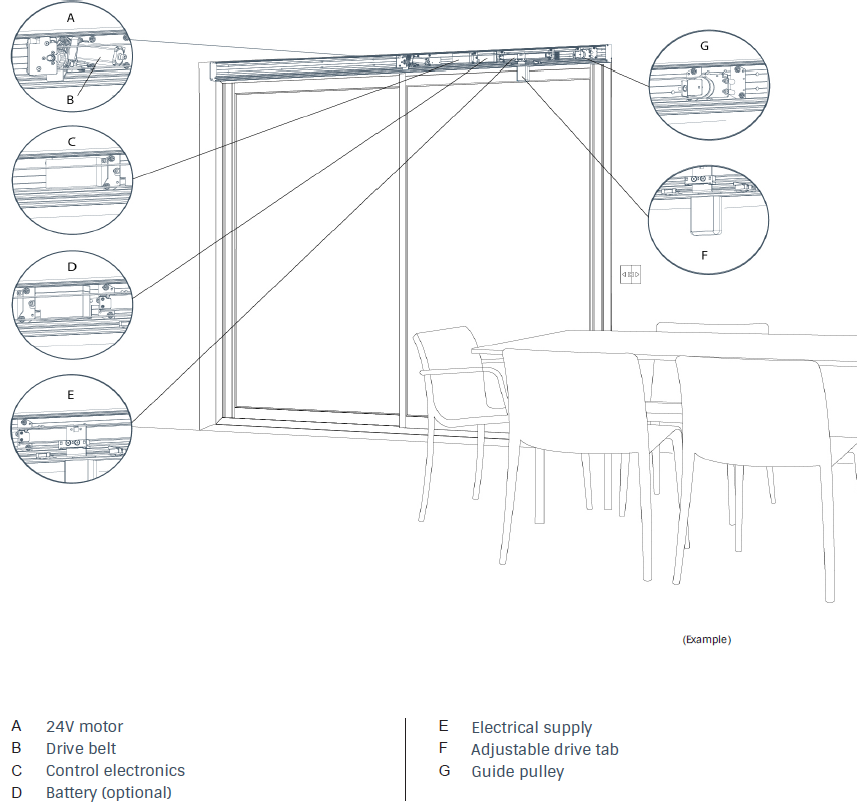 ---
Particularly adapted to meet the technical and architectural requirements of villas or luxury apartments, this solution also meets the requirements of disabled people and as well find its application in retirement homes or individual houses.
Delivered with bay door or installed as an added fixture as part of a renovation project, our motorization system adapts to extra hight bays, high bays, hideaway doors and even sliding door systems without treshold tracks.
This drive system can be used for bays equipped with one or more doors panels and suits to opening to le left or to the right.
An optional battery can be integrated into the system providing operation of up to 10 cycles in case of power failure.
It is also possible to integrate optionally an electric locking system engaging automatically upon closing the bay.
---
Earnings
Surface mounting
Comfort and ease of use
Increased energy efficiency of the building
Simple design and discreet installation
Characteristics
Can be adapted to different window widths
Acceleration and slowing phase
Simple operation by radio-control or wired switch
Compatible with centralised building management systems, building management systems and home automation systems
Rapid, silent movements (150mm/s)
Can be adapted to windows 1.3m to 4.8m wide
230VAC supply voltage
Custom-built

Delivered ready to fit

Efficient