Motorized telescopic table leg
Home Automation
The NOVAL motorized table leg allows a new approach in terms of modularity of both indoor and outdoor spaces.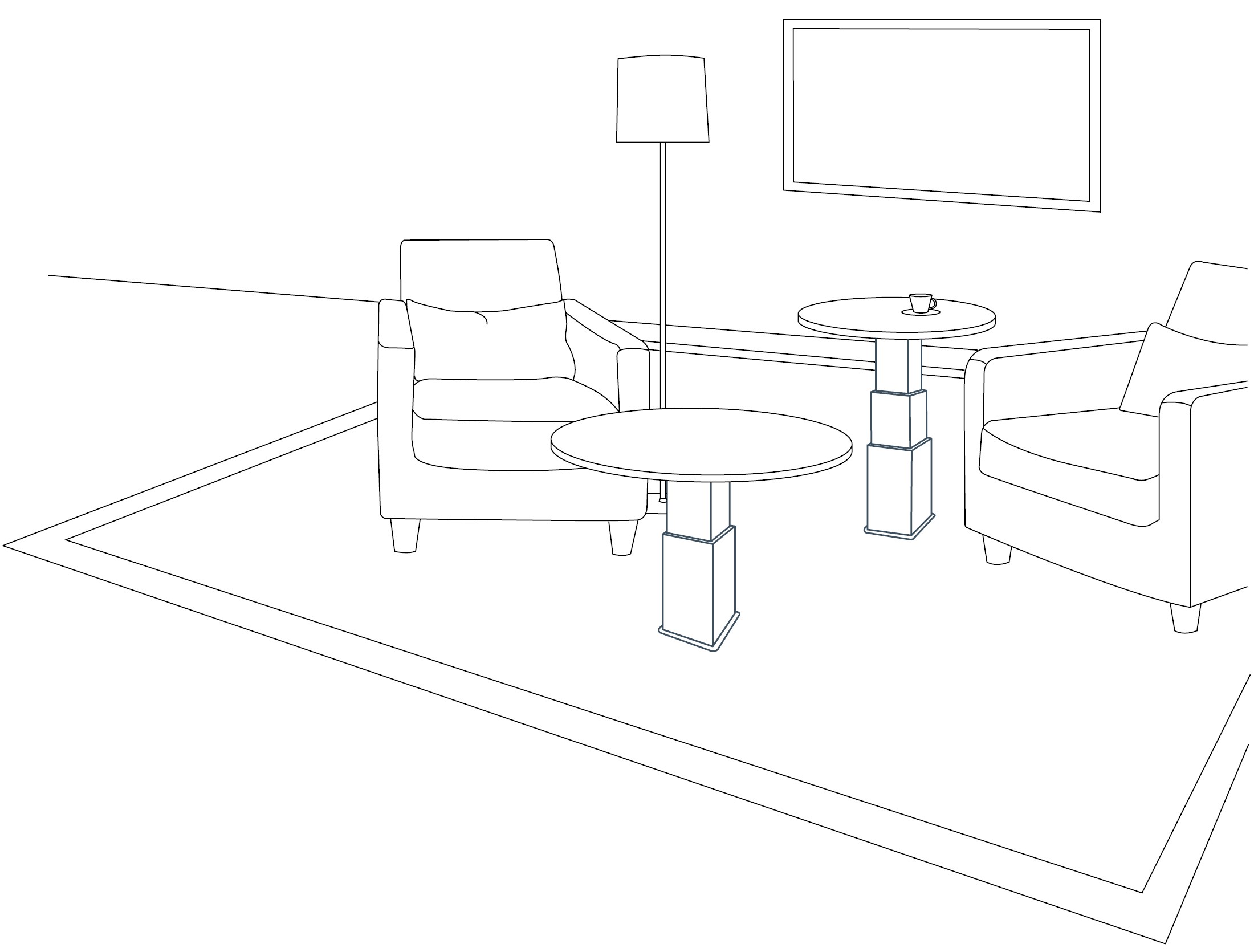 ---
This solution, which can be integrated indoors or outdoors and adapted to your requirements, allows for example the transformation of a coffee table into a dining table.
This mechanism is particularly suitable for small spaces where modularity is synonymous with space saving, such as small motorhome apartments or student accommodation.
By default the stainless steel outer parts are offered with a mirror polished finish.
Several models are available: 2-storey, 3-storey, semi-recessed or slanted.
---

---
Earnings
Space optimization
Modular
Characteristics
Simple operation by switch MOM OFF MOM
Maximum stroke of 270 mm
Maximum weight of 80kg
Power source 12 or 24 V DC or 230 V AC
Radio remote control option
Custom-built

Delivered ready to fit