Orientable sunshade motorization
Home Automation
This motorization system operating simultaneously a row of sunshade slats can be installed indoors or outdoors. It may thus be suitable for different contexts of integration.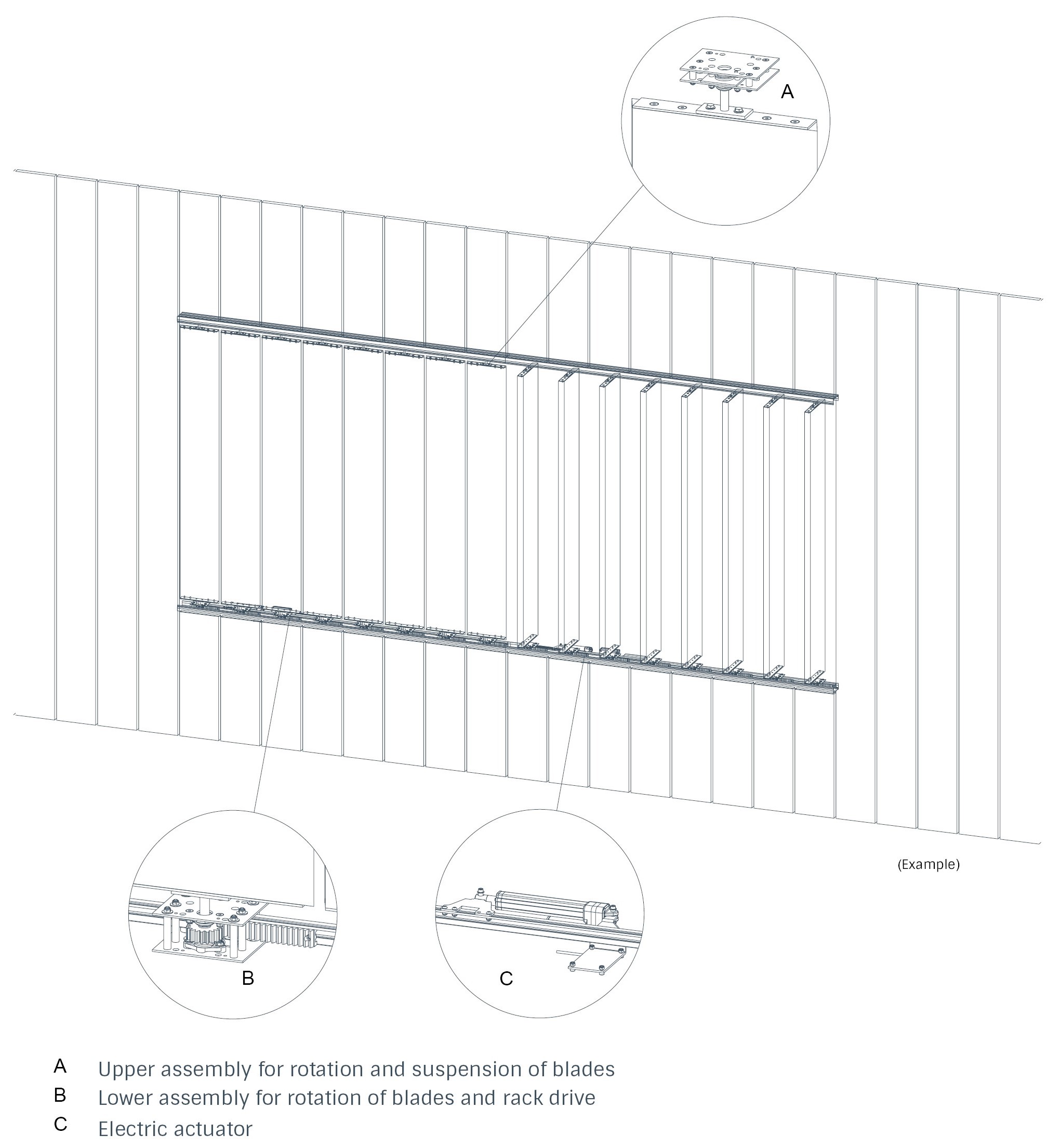 ---

This device can be used as a sunscreen over glazed spaces of a façade but also to visually isolate a room partitioned by windows such as some offices or meeting rooms. Various materials can be used for slats based on the context of product integration and aesthetic requirements.
NOVAL's orientable sunshade motorization system suits for both commercial buildings and collective or private homes. Its operation can be automated via connection to a BMS / CTM or home automation system, providing a significant improvement in comfort and new opportunities of interaction.
---
Earnings
Helps manage the building's heat input from sunlight
Brightens up the facade
Creates a uniform facade appearance in closed position
Characteristics
Frames compatible with several types of panels (aluminium, wood, unrolled metal, etc.)
Operated by push button, radio remote control or centralised management system
Custom-built

Delivered ready to fit

Efficient