Motorized frame for sunshade lifter
Home Automation
This motorized frame for customizable lift-up sunshades meets the recommendations of RT2012 as well as the aesthetic requirements of architects and building professionals.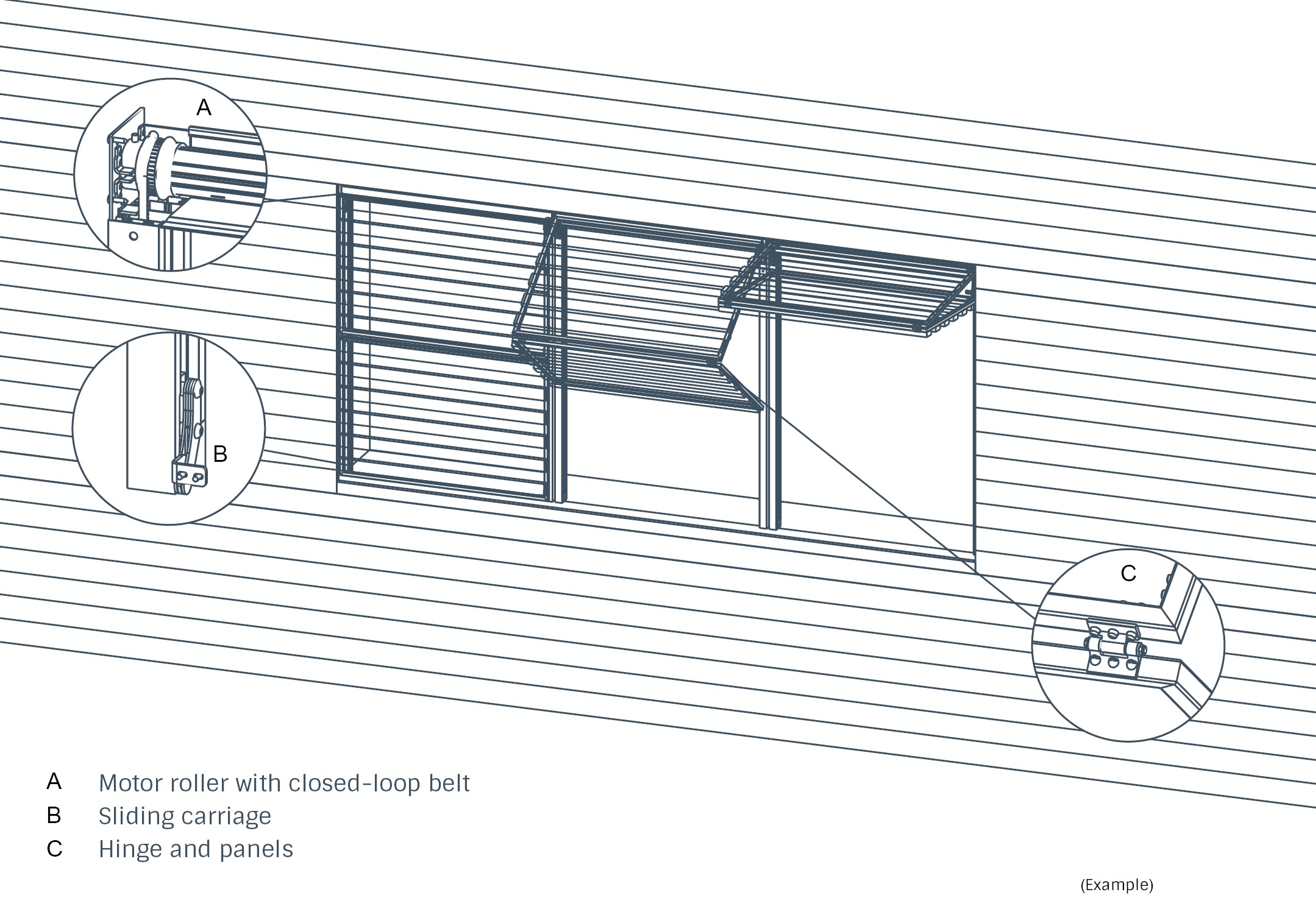 ---
The NOVAL lift-up sunshade is a motorised shutter consisting of a frame and two panels that fold in the form of a cap over each window to control solar gain and thus promote interior comfort. In summer, it participates in the thermal regulation of the premises and therefore complies with the RT2012 recommendations.
The lift-up sunshades give the glass surfaces a uniform appearance while fitting perfectly into each type of facade thanks to the customisation of the infill panels.
Sunshade NOVAL  are designed for professional and technical buildings as well as for tertiary or public buildings.
---
Solar gain management

 

In summer, in the raised position, the sunbreaker stops the direct rays of the sun, thus avoiding an important contribution of heat, while keeping an unobstructed view to the outside and an important natural luminosity.

In winter, in the raised position, the sunbreaker maximizes the natural sunshine inside the building, optimizing solar gains and keeping an unobstructed view of the outside.

 
---
Version also available in manual version with gas compass
Earnings
Helping to manage the building's solar gains
Animates the facade
Allows to find a uniform facade in closed position
Discreetly integrated motorization
Characteristics
Frames compatible with several types of filling (Aluminium, Wood, expanded metal...)
Push-button control, radio remote control or centralized management system
Custom-built

Delivered ready to fit

Efficient